Welcome to Roebling Row
A Great Place to Live by Towne Properties
Roebling Row is located in the Licking/Riverside Historic District of Downtown Covington.

Roebling Row is nestled next to the Roebling Suspension Bridge and has panoramic views of Cincinnati's skyline. Roebling offers a little something for everyone: just across the river from Downtown Cincinnati, Roebling Row is a few doors down from some of the region's tastiest restaurants and historic establishments. Learn more about our great neighborhood here!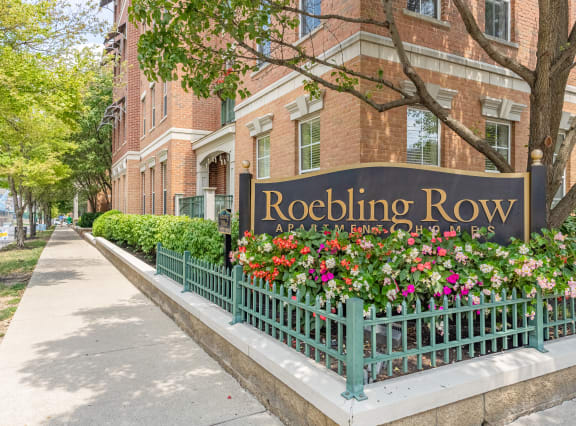 Start Your Search
Find Your Desired Home
Roebling Row is more than just a collection of apartments, it's a community that so many are proud to call home. We offer one and two bedroom apartment homes with quality finishes and a clean, contemporary design. Use the boxes below to find the floor plan that best fits your needs, or give us a call and one of our highly trained staff will be happy to set up your private tour. We can't wait to show you your new home.
Style that Inspires
Discover Luxury Living in Covington
Roebling Row offers residents the amenities of tomorrow wrapped in the architecture of the past. Roebling Row contains one and two bedroom apartments in a four-story, all masonry, rowhouse-style building that is sensitive to the surrounding historic neighborhood.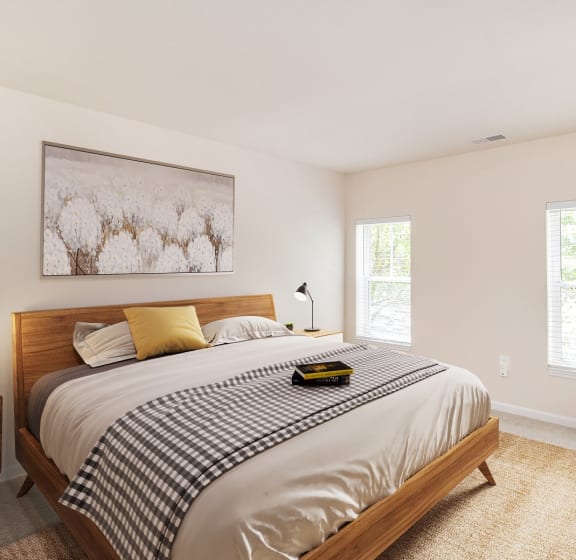 Comfort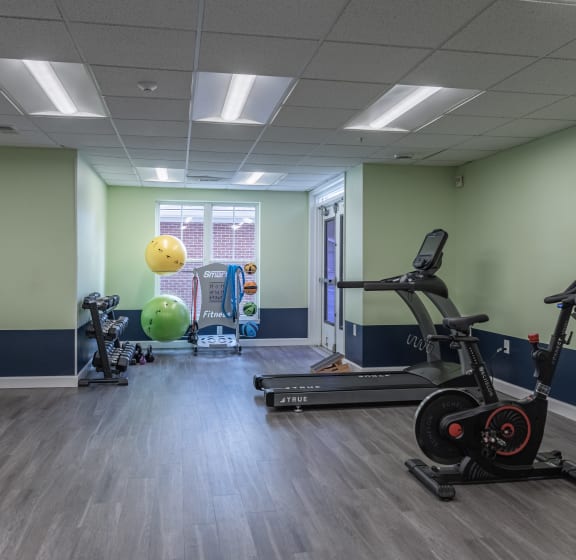 Amenities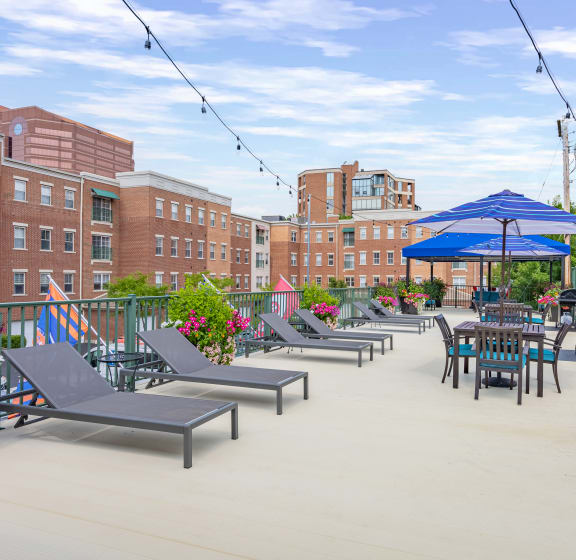 Community
Testimonials
We love living at Roebling Row Apartments (which is why we keep extending our lease). It is located in a great area with plenty of restaurants and fun things to do within walking distance. The apartment personnel are always friendly and happy to help. Our dog especially loves visiting the leasing office so he can get a tasty treat.

- Brittany W.
Living at Roebling is like living in a luxury hotel with 24 hr. concierge service. The apartments are spacious and beautiful, the location is amazing, and Jessica, our building manager, goes way above and beyond to make our lives easy. We are all pampered here! I wouldn't live anywhere else.

- Mary M.
Roebling Row is urban living with a great neighborhood vibe. The location is fantastic for walking to a Reds/Bengals game or wandering down the street for breakfast, lunch, dinner or brunch. The complex and Licking Riverside neighborhood are both super pet friendly and full of good humans. You might land at Roebling Row for the spacious open floor plans, but find yourself at any of the community events and you'll discover that the complex has a big heart.

- Liz K.
Over five years ago my wife and I sold our family residence of 40 years taking the step of downsizing to Roebling Row. Jessica was there to greet us, get us settled into our new home, and has become a good friend in the process. Jessica consistently wins awards for her high standards in the management of our building, and residents appreciate the professional and caring relationship she extends to us all. We are indeed fortunate to have her here.

- Bill K.
We moved here a year and a half ago and love it especially the location. Jessica and Candido do a great job on keeping the community updated and keeping the complex very clean.

- Ros M.
Three years ago, my wife and I decided to trade in our suburban lives and move to the city. We hadn't planned to become renters, but decided to give Roebling Row a try. Although smaller than our previous homes, our apartment has plenty of space for everything we need! One of the best parts about the property is having someone else deal with the landscaping, painting, appliance upgrades/repairs, etc.. We looked into living downtown, but are thrilled to have chosen Covington!

- Matt M.